Top take-outs from the 2018 Research: Content Marketing in Australia
---
Every year Content Marketing Institute (CMI) conduct research on the state of content marketing, with a customised version especially for us Aussies. The full report came out last week, and we issued our key takeouts hot off the press to our clients and subscribers to SmartFiles (join the list if you haven't already). Here's the full wrap…
Building Audiences
Re-iterating one of my key points at the breakfast event we held in October, building audiences is a priority. A whopping 85 percent of Australian respondents agree that their organisation is focused on building an audience, versus 69 percent last year. That's a 23 per cent YOY increase, a full five points higher than the 18 percent increase found in the North American study.
Why is building audience so important? As CMI founder, Joe Pulizzi, points out…
"If the content is marketing in sheep's clothing, of course it won't work. But if it's truly valuable, delivered consistently, and builds a loyal and valuable audience, it works better than anything else on the planet."
With the growing domination of media giants (Facebook, Google, etc) dictating a brand's ability to reach audiences, it's critical that marketers have a content strategy in place to build value and attract new and engaged audiences to their owned platforms. In doing this, creating revenue will naturally happen as a result.
The good news is, Australian marketers are increasingly more successful.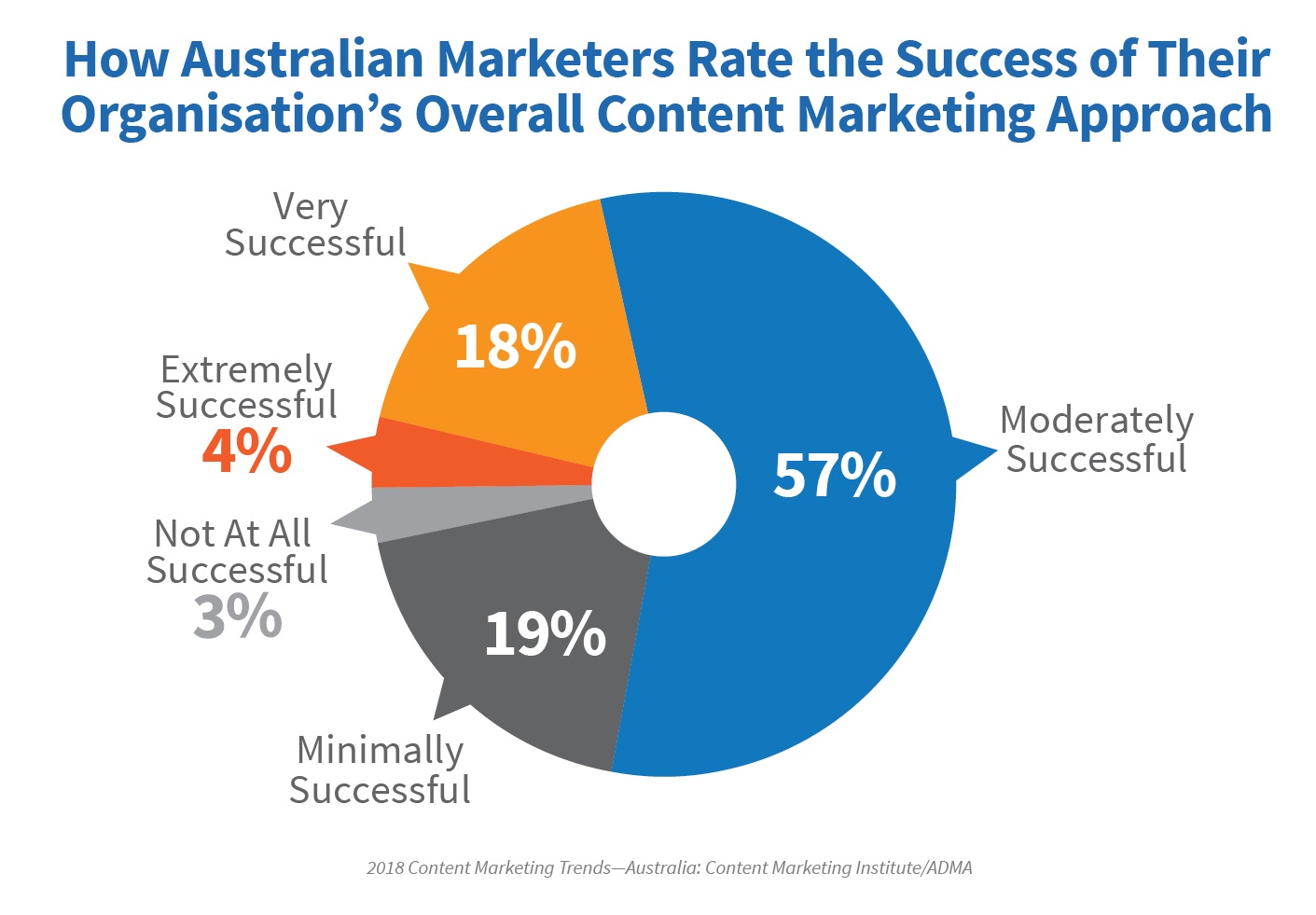 What makes content marketers successful?
Commitment to content marketing is key (it's a marathon, remember). With commitment, comes sophistication, which results in greater overall success. Unsurprisingly, a focus on quality over quantity, and having a clear, documented strategy are critical drivers of success.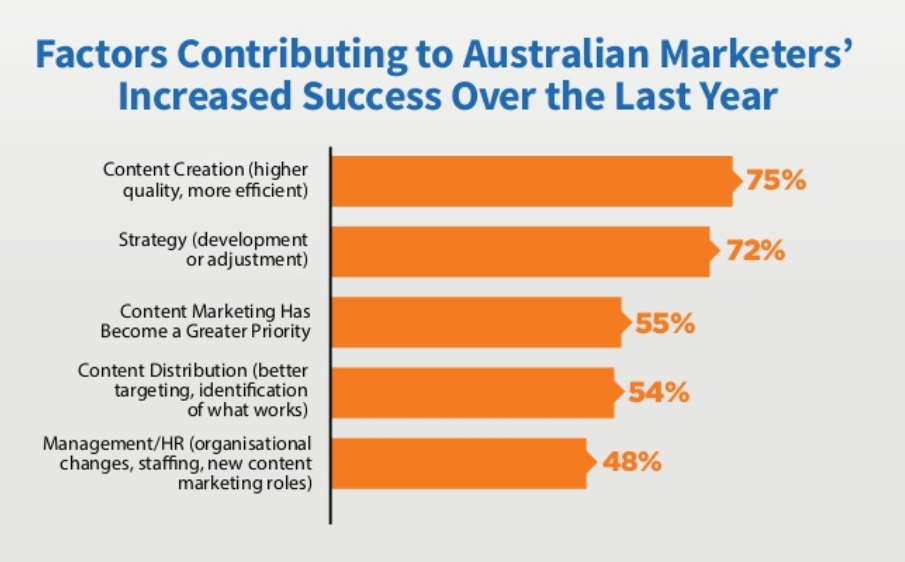 ROI: are marketers measuring the right things?
There's always healthy debate over ROI and how to do it, and so results here are not surprising. Whilst there's an increase in the alignment between metrics and content marketing goals (48 percent rated themselves as Excellent, Very Good or Good), more than half don't feel they do a good job at this.
Why? For the 41 percent who don't measure content marketing ROI, the top reasons are "we need an easier way to do this" and "we don't know how to do this".
40% of content marketers need an easier way to measure ROI, or don't know how to.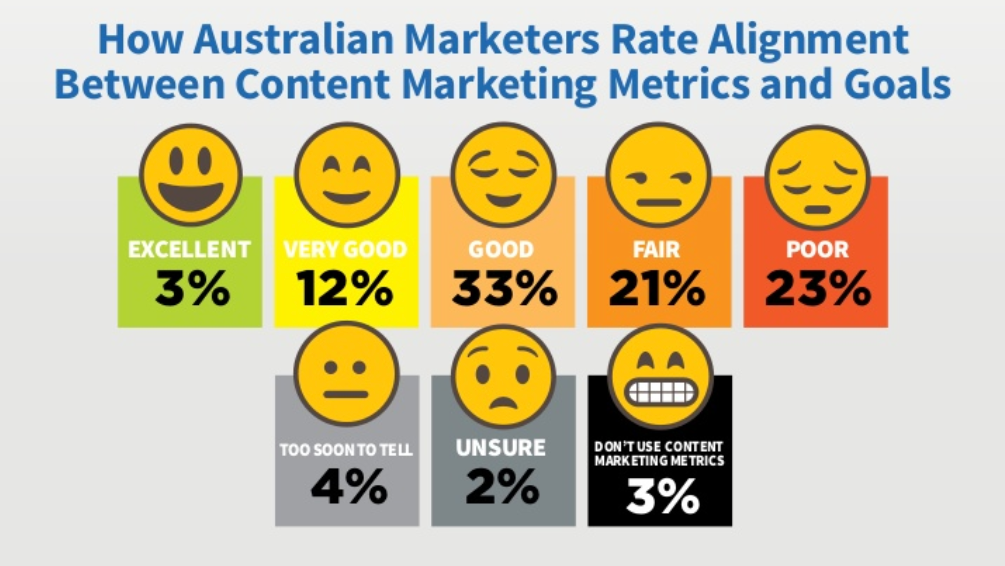 There's plenty more in the full research deck.  I'd love to hear your take on the results and how they compare with your experiences, so please leave your feedback in comments.
Something else you might like…
Download A Marketer's Blueprint for Content Strategy Success to learn the fundamentals of a successful content strategy that helps drive organisational growth.